How to Download Torrent Games for PC - Skidrow Codex
Welcome to Skidrow Codex
, where you can Download Torrent Games full and latest version. The download process is very simple, so that you can download your favorite game to your PC with little effort. But, despite the simplicity of the interface, many inexperienced users cannot download the torrent file to their PC and therefore we will explain in detail how to do this.
Before you download the game we advise you to disable the antivirus program. As well as on many other trackers on our site there are games with Tablets and Cracks. Antivirus programs identify them as viruses, although they are not and cannot do any harm to your computer. All files on our site are scanned for viruses using antivirus.
1. On the page, with the game you like, below the description, there is a download block.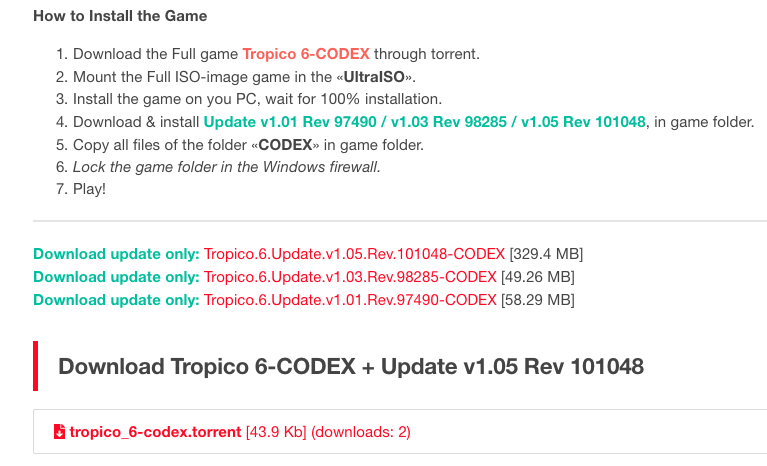 2. In the same place, you need to find a 
link with a torrent file
,
click on
it for further download.

3. After completing
Step 2
, the browser prompts you to Run \ Save torrent file.
4. Using the program
uTorrent
, run the downloaded file
[name game].torrent
, specify the place on the hard disk where the game will be downloaded.
5. Wait for
100% 
download of all files, then you can proceed to install the game on your PC.
After downloading the files, you need to mount ISO them and install the game (if necessary).
---
* 
You will need this to download the game from the site
:
uTorrent program — one of the best and reliable torrent downloaders that will help you get any game.